Humanities in the Village feat. Andrew Miller and William Egginton
Who can attend?
General public
Faculty
Staff
Students
Contact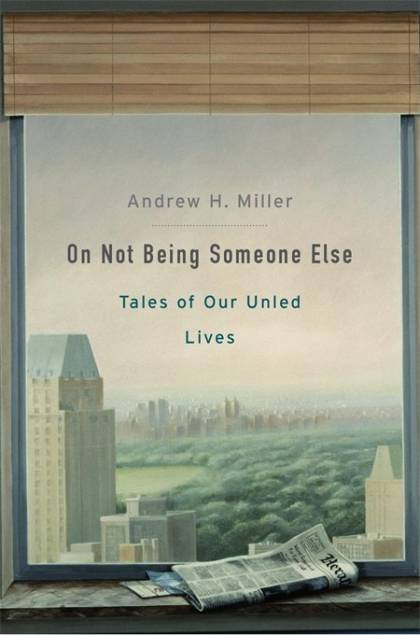 Description
The Alexander Grass Humanities Institute, together with The Ivy Bookshop and Bird in Hand, presents the latest installment of Humanities in the Village featuring Andrew Miller in conversation with William Egginton, both Johns Hopkins professors and writers.
Miller's most recent book, On Not Being Someone Else: Tales of Our Unled Lives, is a captivating book about the emotional and literary power of the lives we might have lived had our chances or choices been different.
In some moods, the lives we're not leading matter as much to us as the life we are. Looking back at our past, we see roads untaken and chances forsaken, paths down which possible futures once seemed to beckon. In the elegant, evocative, and absorbing On Not Being Someone Else: Tales of Our Unled Lives, Andrew Miller reveals the beauty and power of our unled lives, and their often haunting presence in one life we do lead and in the fiction and poetry we read. Drawing on recent work by psychologists and philosophers, he shows how the great stories of our adulthood—stories of marriage and career, of parenting, and of the death of loved ones—reveal who we are by revealing who we are not. At a moment when literature can seem a luxury, this meditative book demonstrates the rewards of patient attention to it. His discussions of Virginia Woolf and Charles Dickens, of Sharon Olds, Jane Hirshfield, and of Ian McEwan are always engaging and often elating. This is a book to think with, a companion in the life you do live.
Andrew H. Miller is a professor of English at Johns Hopkins University. He was a long-time editor of the journal Victorian Studies and a founder of the North American Victorian Studies Association. Miller specializes in 19th-century British literature and, more generally, in the relation of literature to moral philosophy. His most recent book, On Not Being Someone Else: Stories of our Unled Lives, is now available from Harvard University Press. Read his full bio online.
William Egginton is a professor in the humanities and director of the Alexander Grass Humanities Institute. His research and teaching focus on Spanish and Latin American literature, literary theory, and the relation between literature and philosophy. Read his full bio online.
Who can attend?
General public
Faculty
Staff
Students
Contact