Family Concert: Revueltas' "The Night of the Maya" and Meet the Musicians
Who can attend?
General public
Faculty
Staff
Students
Contact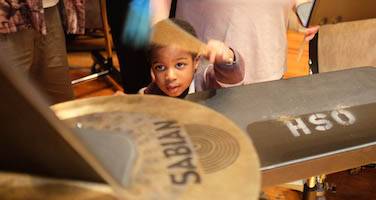 Description
The 27th Annual Hopkins Symphony Orchestra Family Concert, led by music director Jed Gaylin, features the exciting and captivating The Night of the Mayas by Revueltas.
Following a program sure to delight, the audience is invited onstage to meet musicians and try instruments.
Visit the ticketing page for directions and additional information.
Who can attend?
General public
Faculty
Staff
Students
Contact