A Place to Talk Presents: A Campus to Talk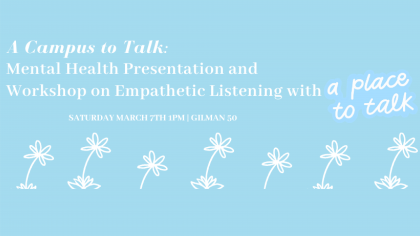 Description
Interested in mental health and well-being on campus? Interested in becoming a better listener? Join A Place to Talk for a presentation and workshop on mental health and empathetic listening with your favorite peer listeners on campus.
Help create a more comfortable and inclusive environment at Johns Hopkins — a welcoming campus to talk.
Free pizza and giveaways will be provided.
Contact