Pre-health Professional Identity Exploration at the Art Museum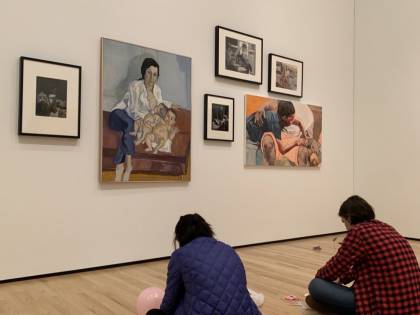 Description
Interested in exploring pre-health professional identity in the art museum? Come to the Baltimore Museum of Art to explore what it means to be human, to be a health professional, and to lead a good life (for oneself and for one's patients).
Participate in one or more of the six sessions offered at the Baltimore Museum of Art this winter and spring on Friday afternoons. Each session is 2.5 hours, and there is no commitment.
Dates include:
Jan. 31
Feb. 7
Feb. 28
March 6
April 3
April 17
Undergraduates, post-baccalaureates, and graduate students planning to pursue a career in the health professions (such as medicine, nursing, dentistry, and social work) are eligible.
Learn more about this event. Sponsored by The Idea Lab and supported by a Johns Hopkins Ten by Twenty Challenge Grant.
Registration
Please register in advance by emailing mkellyh1@jhmi.edu; registration is first come, first served
Contact