Who can attend?
General public
Faculty
Staff
Students
Contact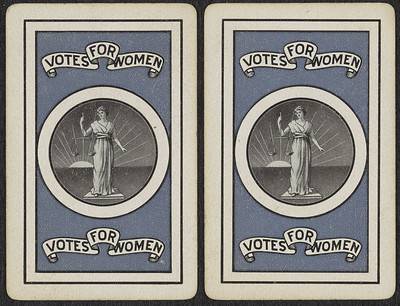 Description
Celebrate Women's History Month with Special Collections by playing a variety of vintage games marketed to girls and women in the 20th century. Winners will get a prize.
Games to play include:
Panko, or Votes for Women! (1910 suffragette card game)
Pank-a-Squith (1910 suffragette board game)
Suffragette Stanhopes (optical toys from the early 20th century)
Barbie: Queen of the Prom (1961 edition)
Mystery Date (1965 and 1972 editions)
What Shall I Be? The Exciting Game of Career Girls (1966 and 1972 versions)
What Shall I Wear? A Fashion Game for Girls (1969)
Women's Lib? The Game of Women's Rights (1970)
Woman & Man: The Classic Confrontation (1971)
Emily Post Popularity Game. A Game of Etiquette for Girls (1972)
Who can attend?
General public
Faculty
Staff
Students
Contact