Friday Noon:30 Recital Series Dance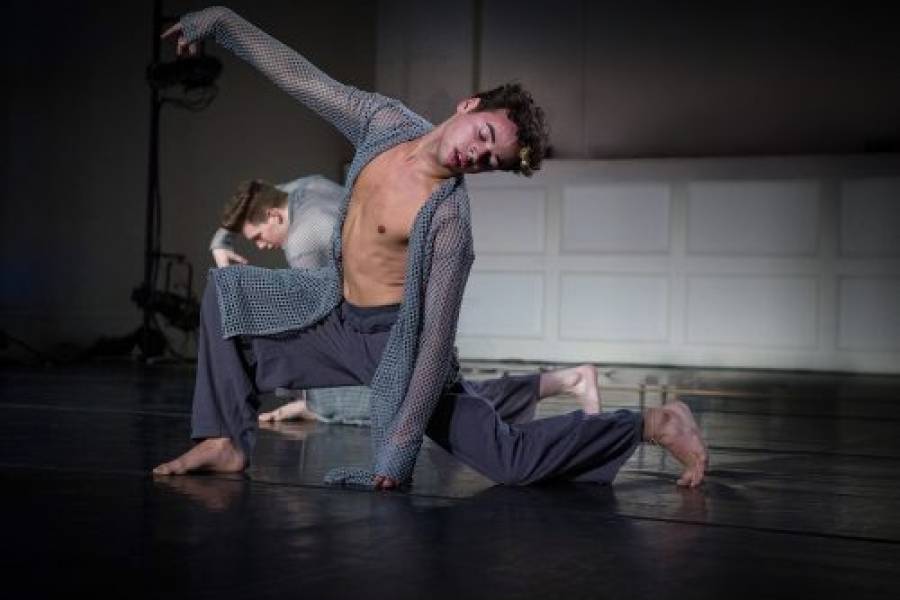 Who can attend?
General public
Faculty
Staff
Students
Contact
Description
Rebecca Lee and Clare Naughton: Dream
Rebecca Lee and Clare Naughton, dancers
John Cage: Dream
Accompaniment: J.W. Duquette
Sophia Perone: Petrichor
Noah Price and Aren Vaughn, dancers
Johann Sebastian Bach: Cello Suite No. 2 in D minor
George Jennings, cello
Setia Kurniawanto: Playground
Eliana Krasner, Alexandra Carioti, Setia Kurniawanto, and Lourdes del Mar Santiago, dancers
Rodrigo y Gabriela: Hora Zero
Zoë Payne: Bound
Sophia Perone, dancer
Low: Dancing and Blood
Aren Vaughn: Circulation (In the Works)
Alexandra Carioti, Kayla Laufer, Noelia Montiel, and Aren Vaughn, dancers
Stromae: avf
Hundred Waters: Fireflight
Katherine Helen Fisher: Seven Dolors (Katherine Helen Fisher is the Artist in Residence, Fall 2019)
Peter Pattengill, dancer
Antonio Vivaldi: Andante
Bobby McFerrin, voice
Yo-Yo Ma, cello
Elizabeth Chaillé: Dear Victoria,
Natalie Cox and Kayla Laufer, dancers
Eilliot Ziegler: Lily of the Nile
Karin Borg: Norrsken
Clare Naughton: Unsaid
Clare Naughton, dancer
Olafur Arnalds: pÚ Ert Jörôin
Kate Harpootlian: Transitory Elements (Kate Harpootlian is a Guest Artist)
Chase Benjamin, Elizabeth Chaillé, Natalie Cox, Eliana Krasner, Rebecca Lee, Clare Naughton, Peter Pattengill, and Aren Vaughn, dancers
Instrumental Big Band Orchestra: I Can't Believe You're in Love with Me (excerpt)
Oiseaux-Tempete: La Traversee (saaad remix) (excerpt)
Jo Stafford: It Could Happen to You (excerpt)
Chris Garneau: Black Hawk Waltz (excerpt)
Who can attend?
General public
Faculty
Staff
Students
Contact