CUE2 Town Hall Discussion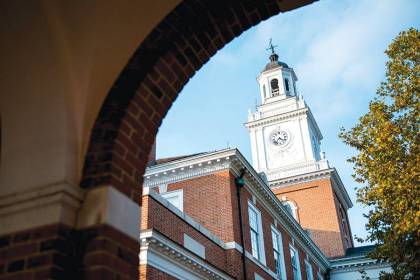 Description
The Second Commission on Undergraduate Education will hold two town hall discussions where students, faculty, and staff can ask questions and share their ideas about its iterative draft report that seeks to establish the guiding principles and goals for a re-envisioned Johns Hopkins undergraduate education.
The commission encourages the Johns Hopkins community to explore the ideas and recommendations in the CUE2 draft report, available online, and share feedback that will inform the final CUE2 report.
This is the first of two town halls; the second is on March 24. The events will be livestreamed and recorded. Refreshments will be available afterwards.
Contact