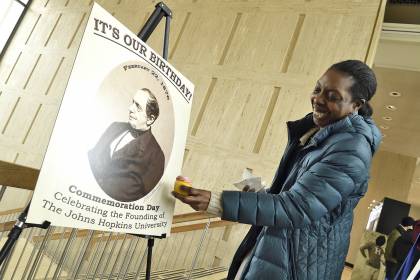 Description
On February 22, 1876, Daniel Coit Gilman was formally inaugurated as the first President of The Johns Hopkins University, an event that was later celebrated with pomp and ceremony.
This year, Johns Hopkins' 144th birthday, come celebrate the occasion with cupcakes. The Milton S. Eisenhower Library will have historic photographs of campus and students on display and a nostalgic takeaway from Hopkins Retrospective. You can also chat with archivists about the university's historic records.
Happy birthday, Hopkins!
Contact