Friday Noon:30 Recital Series Percussion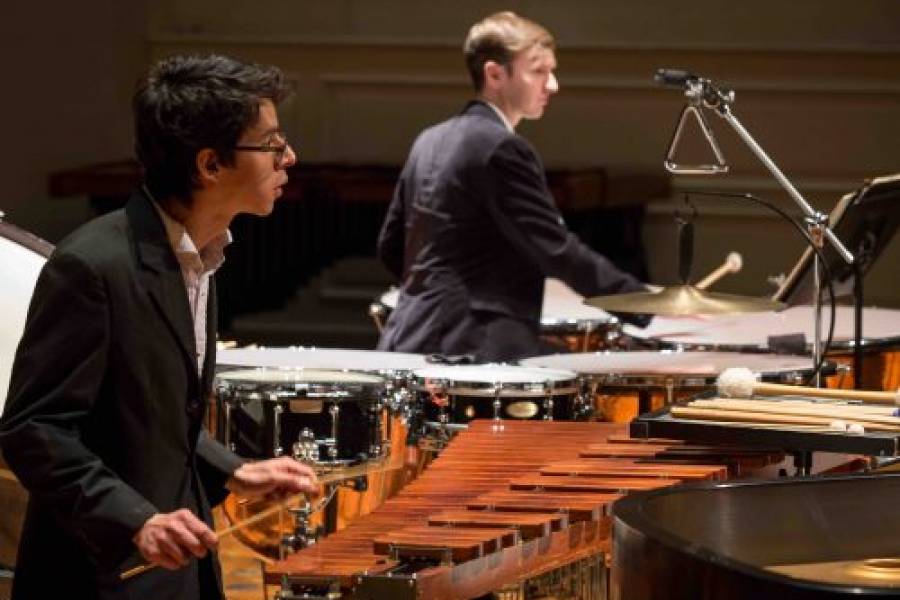 Who can attend?
General public
Faculty
Staff
Students
Contact
Description
André Jolivet: Suite en Concert
I. Modere
II. Stabile
III. Hardiment
IV. Calme – Veloce
Giorgio Consolati, flute
Nonoka Mizukami, Robert Rocheteau, Jacob Gutierrez, and Yukiko Nakamura, percussion
Gunther Schuller: Marimbology
IV. Toccata
Yonatan Rozin, marimba
Alejandro Viñao: Formas del Viento
I. Dance of the Night Wind
Hannah Tassler, flute
Benjamin Giroux, marimba and vibraphone
Rich O'Meara: Wooden Music
Jessie Chiang and Hsiao Huang, marimba
Alejandro Viñao: Estudios de Frontera
I. Homenage a Nancarrow
Nonoka Mizukami, Mingu Son, Jessie Chiang, Yonatan Rozin, and Yutian Ma, percussion
Who can attend?
General public
Faculty
Staff
Students
Contact