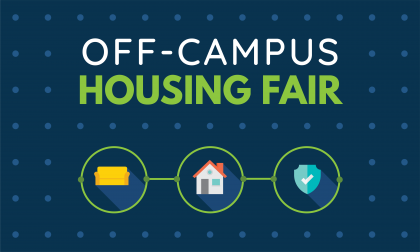 Description
Looking to secure off-campus housing for next year? Whether you're moving into the community for the first time or looking for something different next year, this is the event for you.
Representatives from over 20 commercial buildings around the Homewood Campus will be on hand to share information about their building(s), leasing options, and pricing. Representatives from Mount Vernon and the Inner Harbor will be in attendance as well for graduate students, staff, and faculty. Several properties will offer on-site applications.
The Off-Campus Housing team, Financial Aid, Johns Hopkins Security, and Johns Hopkins Dining can share how Johns Hopkins can support you while living off-campus. Have questions about the neighborhood? The Charles Village Community Benefits District and Live Baltimore can answer any questions. To top it off, Fair Housing Action Center of Maryland can answer questions about your rights as a tenant, and representatives from moving companies and furniture rentals and the Johns Hopkins Federal Credit Union will also be in attendance.
There'll be door prizes, raffles, and tons of giveaways just for stopping by.
Contact