Friday Noon:30 Recital Series Strings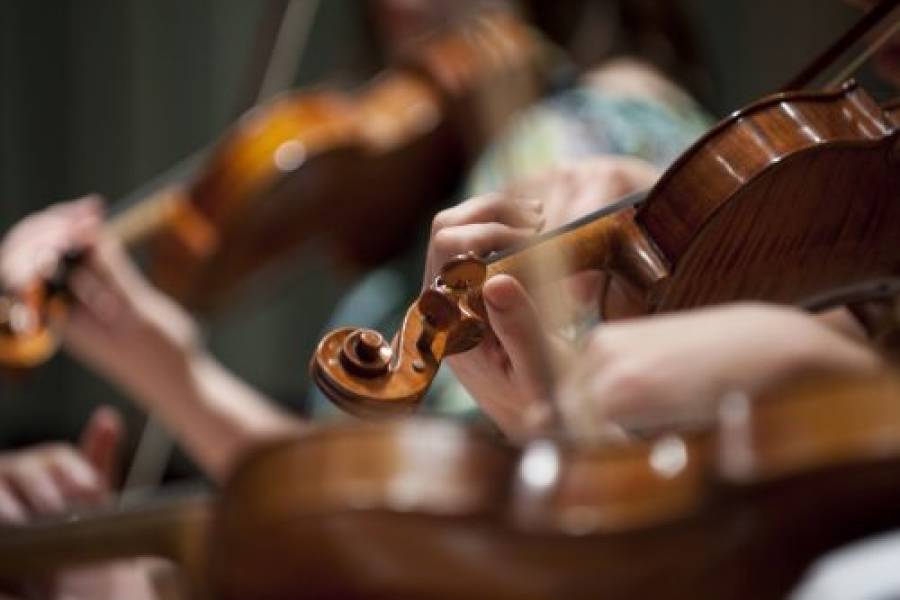 Who can attend?
General public
Faculty
Staff
Students
Contact
Description
J.S. Bach: Sonata No. 2 in D major for Viola da Gamba, BWV 1028
I. Adagio
II. Allegro
Natalia Vilchis, cello
Kim Zhang, piano
Kenji Bunch: The 3 Gs
Josef Fischer - Viola
Claude Debussy: Sonata for Violin and Piano in G Minor, L. 140
I. Allegro vivo
II. Intermède: Fantasque et léger
III. Finale: Très animé
Fangming Shen, viola
Hsiao-Ying Lin, piano
Eugène Ysaÿe: Violin Sonata No. 3 in D minor, Op. 27
Eunice Park, violin
Who can attend?
General public
Faculty
Staff
Students
Contact