Friday Noon:30 Recital Series Voice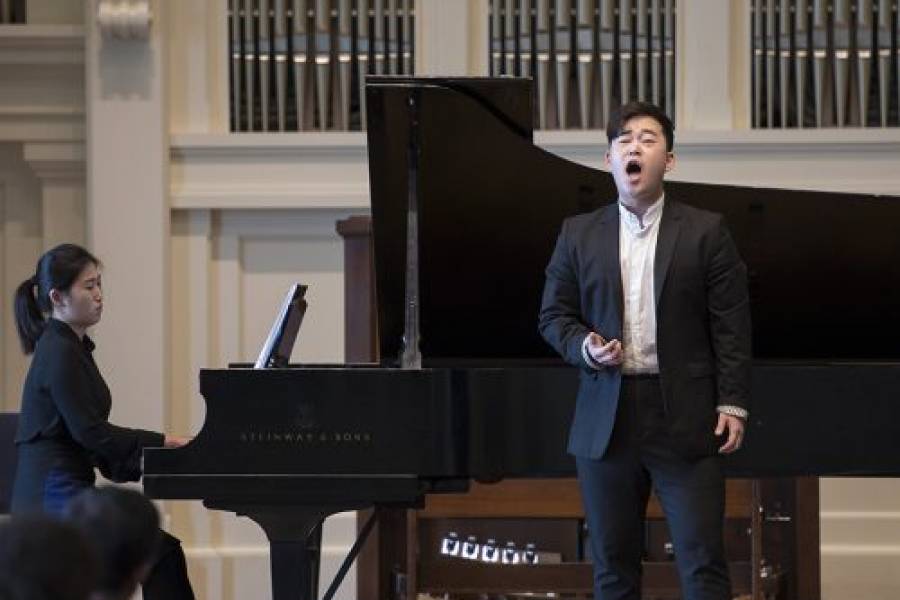 Who can attend?
General public
Faculty
Staff
Students
Contact
Description
Maurice Ravel: Deux Mélodies Hébraïques
I. Kaddisch
II. L'enigme eternelle
Hana Abrams, soprano
Chia-Wei Liao, piano
César Franck: Panis Angelicus from Sacris solemniis
Gioacchino Rossini: Domine Deus from Petite messe solennelle
Jose Vargas, tenor
Alan Xuesong Lin, piano
Darius Milhaud: Chansons de Ronsard
I. À une fontaine
II. À Cupidon
Lacey Hindman, soprano
Minji Lee, piano
Leoš Janáček: The Diary of One Who Disappeared (Zápisník zmizelého)
I. Potkal sem mladou cigánku
II. Ta černá cigánka kolem sa posmětá
III. Svato janské mušky tančija po hrázi
Nathan Hawsey, tenor
Minji Lee, piano
Sergei Prokofiev: Alexander Nevsky, Op. 78
VI. Field of the Dead
Sergei Rachmaninoff: Six Songs Op. 8
II. Like blossom dew-freshen'd to gladness!
Randa Melhem, mezzo-soprano
Monica Daly, piano
Who can attend?
General public
Faculty
Staff
Students
Contact