Helena Hicks Speaker Series: Sasha White
Who can attend?
General public
Faculty
Staff
Students
Contact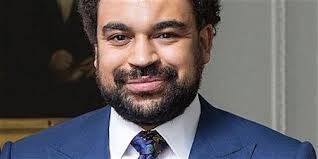 Description
Sasha White, assistant professor of sociology and the history of medicine at Johns Hopkins, will give a talk entitled "Race and Medicine: Legacies of Slavery" for the Billie Holiday Project for Liberation Arts' Helena Hicks Speakers Series, presented at historic African American churches.
How do we think about the racial history of the U.S. in relation to present-day health care issues? We know that African Americans suffer some of the most significant health disparities in the nation, but how is America's history of racial violence linked to this story? This talk and discussion will explore how the legacies of slavery and racial violence have affected and continue to affect the health of African Americans to this day.
Who can attend?
General public
Faculty
Staff
Students
Registration
Contact