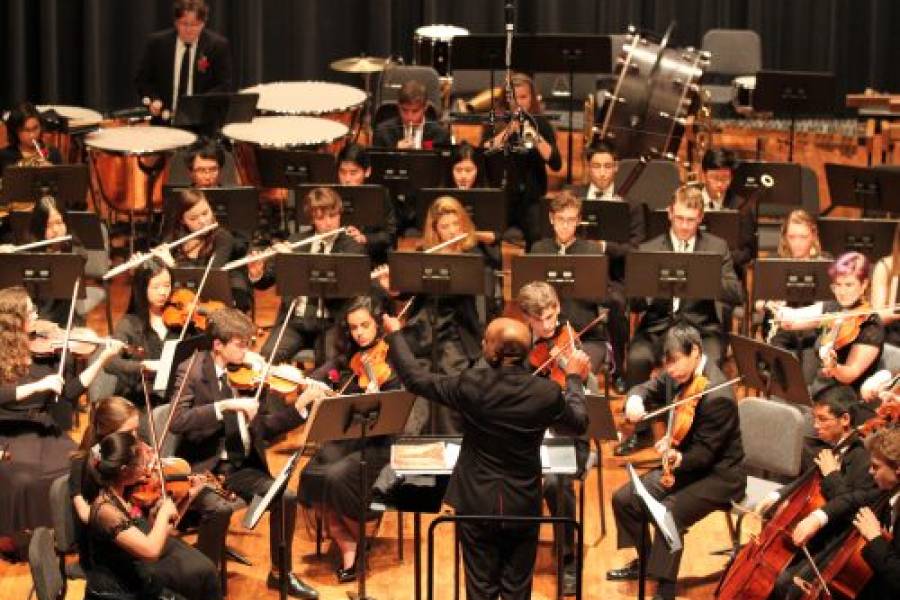 Who can attend?
General public
Faculty
Staff
Students
Contact
Description
Ankush Bahl, conductor

Wolfgang Amadeus Mozart: Overture to Don Giovanni
Dmitri Shostakovich: Symphony No. 9
I. Allegro
II. Moderato
III. Presto
IV. Largo
V. Allegretto — Allegro
Pyotr Ilyich Tchaikovsky: Concert Suite from the Ballet, Swan Lake
I. Scène 
II. Valse 
III. Danse des cygnes (Dance of the swans)
IV. Scène
V. Czardas: Hungarian Dance
VI. Danse espagnole (Spanish Dance)
VII. Mazurka
VIII. Scène
IX. Scène finale

This event will be livestreamed.
Who can attend?
General public
Faculty
Staff
Students
Contact