Young Artist's Orchestra and Preparatory String Ensemble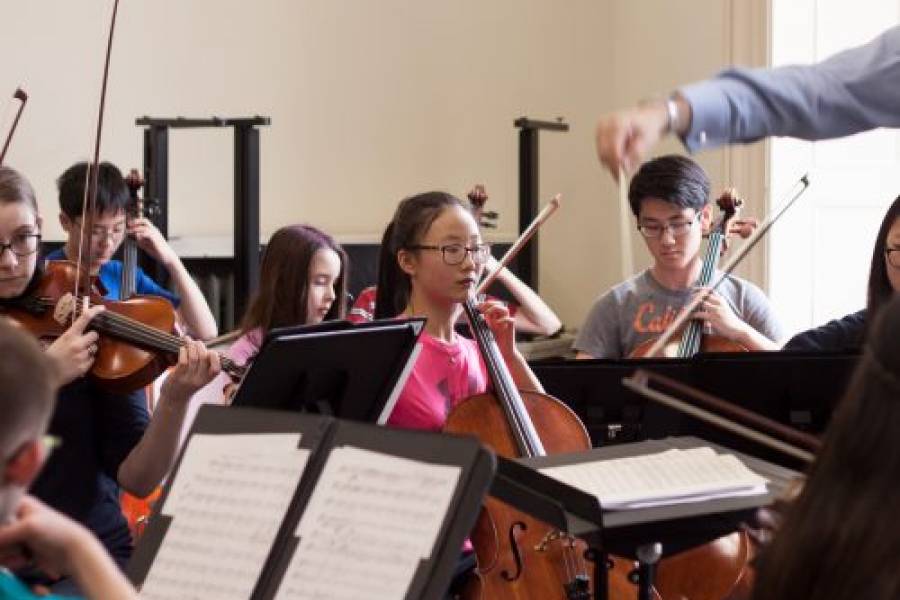 Who can attend?
General public
Faculty
Staff
Students
Contact
Description
Daniel Levitov, Young Artist's Orchestra conductor
Hana Morford, Preparatory String Ensemble conductor
Bernard Herrmann (Ed. Lavender): Psycho (Prelude), from the Paramount Picture Psycho
Antonio Vivaldi: Concerto Grosso in G minor, RV 578 
I. Adagio e spiccato
II. Allegro
Max Reger: Liebestraum 
Ludwig van Beethoven (arr. Woolstenhulme): Coriolan Overture, Op. 62 
Modest Mussorgsky (arr. Phillippe): The Great Gate of Kiev
Brian Balmages: Perpetual Fiddle Motion
Johann Christian Bach (arr. Phillippe): Sinfonia in D major
I. Allegro assai
Who can attend?
General public
Faculty
Staff
Students
Contact