Exhibition: Queer Connections: The Library of John Addington Symonds
Who can attend?
General public
Faculty
Staff
Students
Contact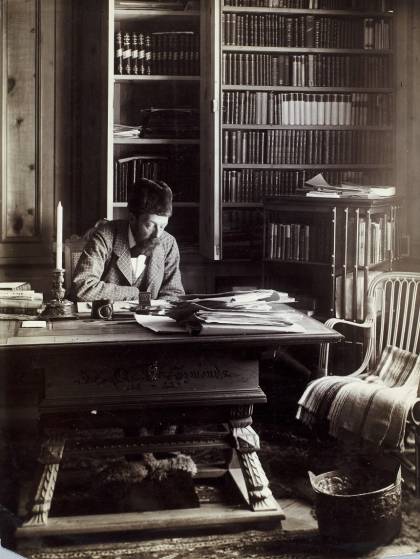 Description
The Classics Research Lab and the Sheridan Libraries present a new exhibition exploring the library of John Addington Symonds (1840-1893), a Victorian writer, book collector, and pioneering theorist of human sexuality.
Prompted by personal experience, Symonds searched for historical evidence of same-sex love and social support for relationships considered "deviant" in his own time. He found that evidence in ancient Greece, inspiring his 1883 essay A Problem in Greek Ethics—a ground-breaking analysis of homosexuality in the ancient world that became a touchstone for the emerging gay rights movement.
Through his reading, writing, and collecting practices, Symonds also created a network of like-minded thinkers, artists, and writers. This exhibition—curated by faculty and student participants in the John Addington Symonds Project, the pilot iteration of the Classics Research Lab—displays extracts from Symonds's library, a glimpse of the "queer connections" that sustained him and enabled his work.
Who can attend?
General public
Faculty
Staff
Students
Contact