Humanities in the Village: Zekeh Gbotokuma
Who can attend?
General public
Faculty
Staff
Students
Contact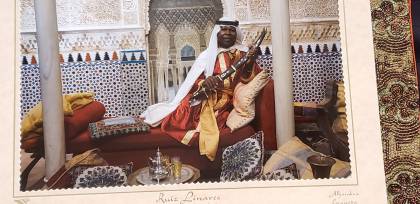 Description
Dr. Zekeh Gbotokuma, an associate professor of philosophy at Morgan State University, will give a talk titled "COSMOPORTISM: 'UniverCity' $ International Competency Through Multilingualism" as part of the Humanities in the Village series.
Cosmoportism is Dr. Gbotokuma's philosophy of international education and global competency in a spider's web-like, interdependent, flattening, warming, complex, complicated, and competitive world.
This event is co-hosted by Polyglots in Action for Diversity Inc., and the Alexander Grass Humanities Institute.
Who can attend?
General public
Faculty
Staff
Students
Contact