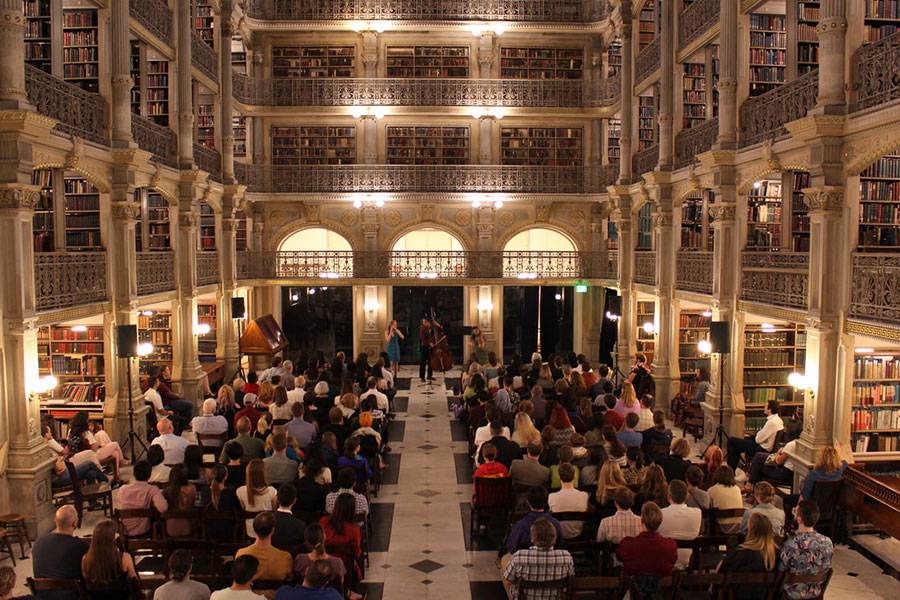 Who can attend?
General public
Faculty
Staff
Students
Contact
Description
Throughout history, the arts have developed as a constant reaction to the times in which they were created. Drama, one of the world's oldest art forms, has traditionally been divided into two contrasting categories: comedies and tragedies. This performance will trace the evolution of the tragedy as a genre, and explore the emotional catharsis and hope that often accompanies it.
Mezzo-soprano Taylor Boykins and saxophonist Tyrone Page will perform works by contemporary composers Lori Laitman and Michael Hersch. For one night only, treasures from the George Peabody Library's collection of tragedies will be on display, including William Shakespeare's renowned 2nd folio as well as works by Aristotle and Sophocles.
Presented by the In the Stacks performing arts series, in partnership with the John Hopkins University Sheridan Libraries.
Who can attend?
General public
Faculty
Staff
Students
Tickets
Doors open at 6 p.m. with seating available for 200 (additional limited standing room available) No tickets required Free; $10 suggested donation
Contact