Homewood Museum Antiques Forum: Baltimore and the Backcountry
Who can attend?
General public
Faculty
Staff
Students
Contact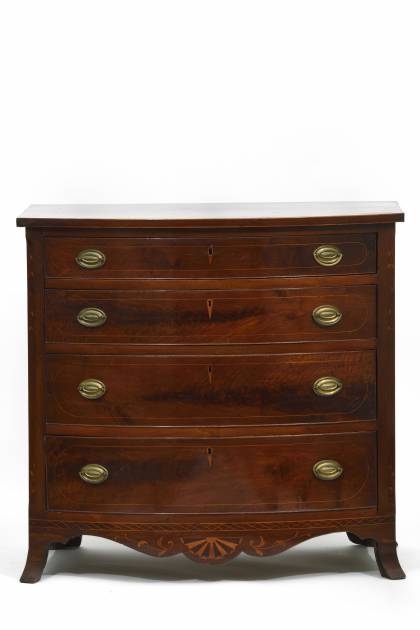 Description
Homewood Museum's Antiques Forum examines Federal backcountry furniture. By comparing furniture produced in stylistic urban centers like Baltimore with objects made or used in Western Maryland and Virginia, experts will demonstrate the diversity of influences at work in the early Federal-era marketplace.
The day will include talks by:
Attendees also will participate in two hands-on workshops with Powers and Michelle Fitzgerald, assistant curator of Homewood Museum.
Continental breakfast, seated lunch, and afternoon snacks are included.
Who can attend?
General public
Faculty
Staff
Students
Tickets
$100 for Johns Hopkins Museums members
$125 for general admission
Contact