RISE@APL Poster and Information Session and Alumni Gathering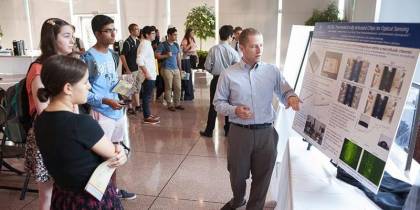 Description
Learn more about Research Internships in Science and Engineering at the Applied Physics Laboratory (RISE@APL) at this poster and information session. Previous RISE@APL scholars will present their experiences and research projects at the Applied Physics Laboratory.
Johns Hopkins engineers from the Applied Physics Laboratory and the Whiting School of Engineering will be available to answer questions about the application and selection process for the RISE@APL program.
Following the formal program, there will be a RISE@APL poster session and open networking reception for current students, Applied Physics Laboratory mentors, and Johns Hopkins engineering alumni.
Contact