4th Annual Excellence in Diversity Symposium
Who can attend?
General public
Faculty
Staff
Students
Contact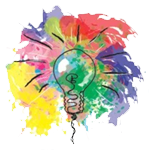 Description
The Diversity Postdoctoral Alliance Committee presents the 4th Annual Excellence in Diversity Symposium to showcase the excellence of Johns Hopkins University underrepresented minority scholars in a broad range of scientific disciplines. This event is a Johns Hopkins University collaborative effort and is open to all faculty and trainees in the Schools of Medicine, Public Health, Nursing, Engineering, and Arts & Sciences.
Underrepresented minority trainees at all levels are invited to submit abstracts by Sept. 27, which will be considered for oral and poster presentations. Oral presentations will be awarded travel awards. Presentations will only be from trainees who identify as underrepresented minorities per NIH guidelines. Abstract submission is not required for symposium attendance. Learn more on the symposium website.
Plenary speakers:
Dr. John D Carpten, director of the Institute of Translational Genomics, professor and chair of Translational Genomics at the University of Southern California Keck School of Medicine, and 2019 American Association for Cancer research program chair
Dr. Titi Shodiya, program manager in the National Voluntary Lab Accreditation Program at the National Institute of Standards and Technology, co-host of the Dope Labs Podcast
Dr. Zakiya Whatley, program manager at the University of Maryland, College Park, co-host of the Dope Labs Podcast
Who can attend?
General public
Faculty
Staff
Students
Contact