Study Abroad at Oxford/Cambridge Next Year with IFSA-Butler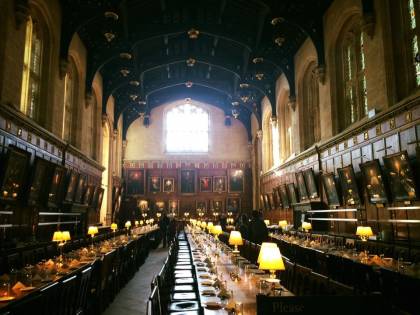 Description
Interested in spending a semester/year studying Arts/Sciences abroad at the prestigious Universities of Oxford or Cambridge in the UK? The session will be presented by IFSA-Butler, a study abroad provider that facilitates enrollment at a variety of colleges within each institution. IFSA will address the unique teaching models of 'Oxbridge,' the similarities and differences between the Oxford and Cambridge college partnerships, and how to choose the college that is the best fit academically and socially. They will also review the competitive admissions criteria, and offer tips for creating a solid application.
Students may participate in the webinar remotely by registering at https://register.gotowebinar.com/register/4221334502375125261 or attend the session in person.
IFSA Oxford (Apply by Jan 15, 2020, for all terms in 2020-21): https://jhu-sa.terradotta.com/?go=IFSAOxford
IFSA Cambridge (Rolling admissions for all terms in 2020-21 until full, but IFSA recommends applying by Feb 1, 2020): https://jhu-sa.terradotta.com/?go=IFSACambridge
Students must have Junior/Senior standing at time of program participation and at least a 3.7 cumulative GPA (some colleges require higher). Hopkins Financial Aid and Scholarships Apply.
Please note that it is also possible to apply to St. Anne's College, Oxford, or Pembroke College, Cambridge, directly -- contact the Office of Study Abroad at jhuabroad@jhu.edu for more information.
Contact