Lunch and Learn: Creative Reuse in Baltimore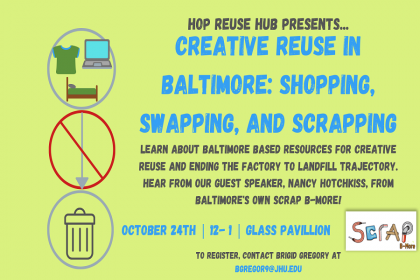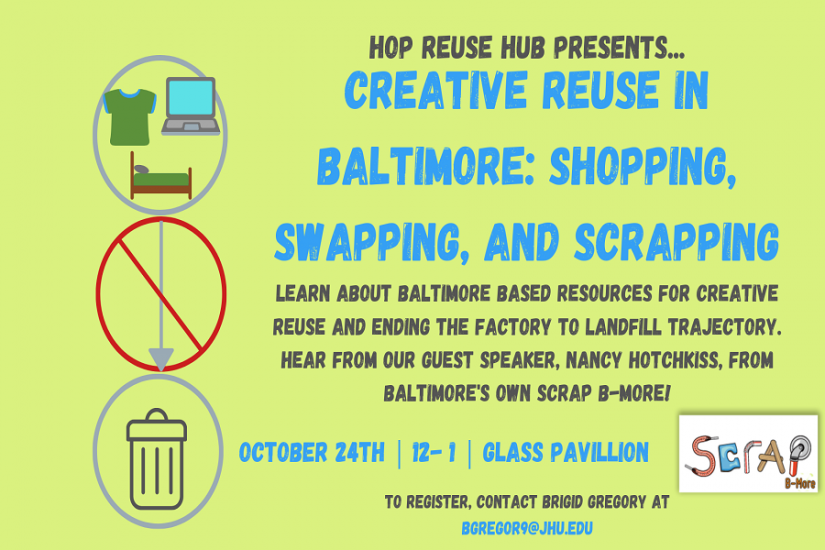 Description
Join us for the first installment of the Hop Reuse Hub's Lunch and Learn series of the new academic year! Enjoy a FREE LUNCH and stimulating conversation!
As you settle back into Baltimore, you may be wondering, "How can I be involved with reuse in my community and reduce my carbon and incinerator footprints?" From resale to refurbishment to re-purposing, there are members of our community working every day to divert usable resources away from the incinerator!
Learn about these awesome resources and how you can utilize them to shop, swap, and scrap!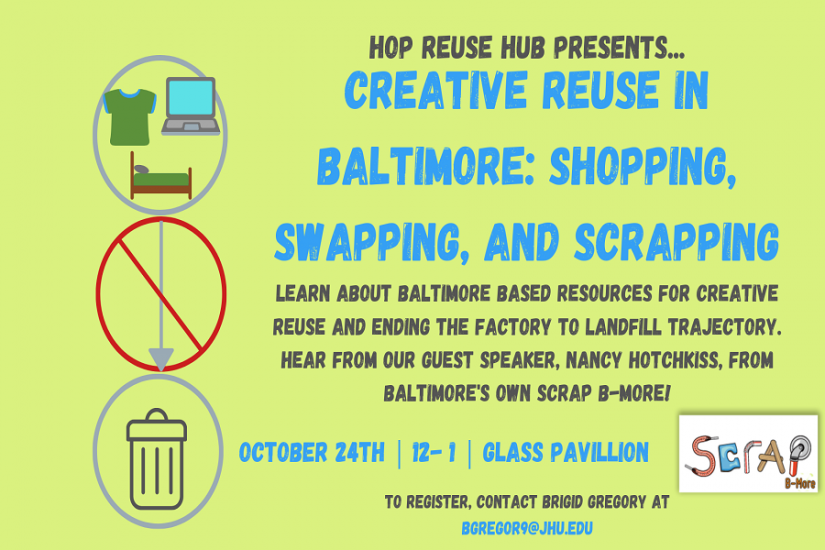 Our guest speaker, Nancy Hotchkiss of Scrap B-more, will give us an inside look into her organisation's efforts to reduce waste in Baltimore and provide an outlet for creative reuse and up-cycling.
We hope you will leave this event with greater excitement and knowledge surrounding the reuse initiatives in Baltimore, and have a greater sense for how you can use these resources to live a healthier and green-er life!
Tickets
Reserve your place by following this link
Registration
Follow this link (https://creativereuseinbaltimorelunchnlearn.eventbrite.com) to reserve your place or contact Brigid Gregory at bgregor9@jhu.edu