Institute for NanoBioTechnology Seminar: Capt (Dr.) Hassan A. Tetteh
Who can attend?
General public
Faculty
Staff
Students
Contact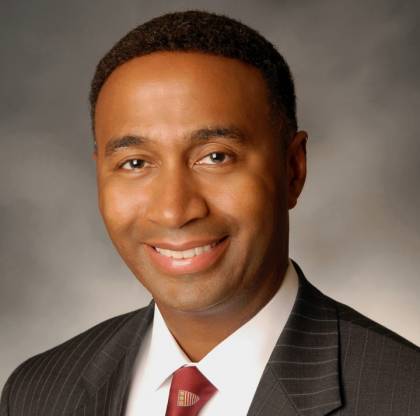 Description
Please join us as we welcome guest speaker CAPT (Dr.) Hassan A. Tetteh, Health Mission Chief, Department of Defense, Joint Artificial Intelligence Center. Dr. Tetteh will be discussing, "The Future of AI, Health, and Creativity."
An Artificial Intelligence (AI) revolution is not coming; the revolution is already here. AI is fundamentally changing the landscape of healthcare delivery and many leaders are not prepared. A new paradigm of health care delivery is on the horizon. Artificial intelligence, in this context, is defined as intelligent human behavior simulation in computers. Like electricity in the past, AI represents the general-purpose technology (GPT) of our era. With inherent challenges, threats, and opportunities ahead, 'future-oriented' strategies should be implemented by leaders that leverage AI to create better, stronger, and more relevant healthcare organizations to care for patients and promote health and wellness in the 21st century and beyond.
Collectively, drivers of AI technology coupled with the abundance of data stored on patients may help to understand disease at a fundamentally better level to facilitate treatment and therapeutics to help patients more effectively and efficiently. This educational program highlights how AI can be specifically leveraged to improve quality across the healthcare enterprise.
Dr. Hassan A. Tetteh is a US Navy Captain and Associate Professor of Surgery at the Uniformed Services University of the Health Sciences and adjunct faculty at Howard University College of Medicine. He was a Robert Wood Johnson Health Policy Fellow from 2012-13, assigned to the US Congress, Congressional Budget Office, and recently served as the Chief Medical Informatics Officer for the United States Navy. Currently, Tetteh serves as the Health Mission Chief for Warfighter Health at the Joint Artificial Intelligence Center in the Department of Defense, and he is a Thoracic Surgeon for MedStar Health and Walter Reed National Military Medical Center. He leads a Specialized Thoracic Adapted Recovery Team, in Washington, DC, and his research in thoracic transplantation aims to expand heart and lung recovery and save lives.
Tetteh has author four books including: Gifts of the Heart, Star Patrol, The Art of Human Care, and Seven Pillars of Life. He has finished twenty marathons, and delivered the popular TEDx talk, From Death to Life, based on his work in transplant surgery.
Tetteh received his BS from State University of New York at Plattsburgh, his MD from SUNY Downstate Medical Center, his MPA from Harvard's Kennedy School of Government, his MBA from Johns Hopkins University Carey Business School, and his MS in National Security Strategy with a concentration in Artificial Intelligence from the National War College. He completed his thoracic surgery fellowship at the University of Minnesota and advanced cardiac surgery fellowship at Harvard Medical School's Brigham and Women's Hospital in Boston.
Who can attend?
General public
Faculty
Staff
Students
Contact