Exhibition: City People: Black Baltimore in the Photographs of John Clark Mayden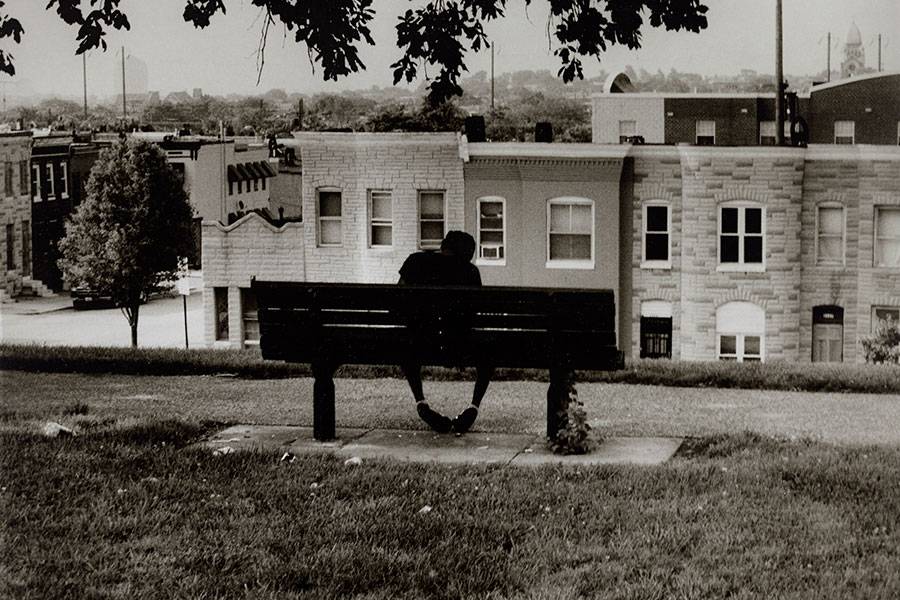 Who can attend?
General public
Faculty
Staff
Students
Contact
Description
City People presents over fifty of John Clark Mayden's black-and-white street portraits taken since the early 1970s, many on view for the first time. These photographs illuminate the ordinary joys and sorrows, quiet moments, and daily realities in the African American neighborhoods of the artist's Baltimore hometown. Through careful observation and local understanding, Mayden lays bare the beauty and heartbreak of everyday life, Black life, in an American city.
The exhibition celebrates a gift of one hundred photographic prints to the Sheridan Libraries from John Clark Mayden, his wife, Bronwyn, and their family. The John Clark Mayden Collection was acquired through the Baltimore Africana Archives Initiative, a partnership between the Sheridan Libraries and the Krieger School's Billie Holiday Project for Liberation Arts. The exhibition is accompanied by a new book from the Johns Hopkins University Press, Baltimore Lives: The Portraits of John Clark Mayden.
The exhibition is open:
Tuesdays through Thursdays from 10 a.m. to 5 p.m.
Fridays from 10 a.m. to 3 p.m.
Saturdays from 10 a.m. to 1 p.m.
Sundays from 1 to 5 p.m.
It will be closed November 28-29, and December 22 through January 3.
Who can attend?
General public
Faculty
Staff
Students
Contact