Friday Noon:30 Recital Series Brass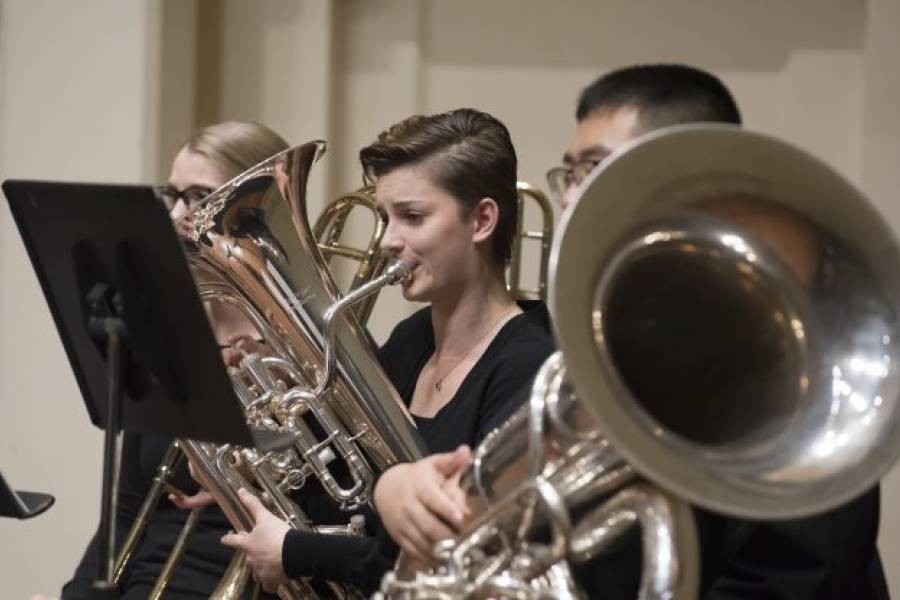 Who can attend?
General public
Faculty
Staff
Students
Contact
Description
Nicholas D. Falcone: Mazurka for Baritone
Jermaine Fryer, euphonium
Arild Plau: Concerto for Tuba
I. Canzone
Quentell Gipson, tuba
JT Hassel, piano
Franz Strauss: Nocturno
Layan Atieh, horn
Jun Luke Foster, piano
Anna Segal: "La mia storia" (World Premiere)
Willow Otten, horn
Jermaine Fryer, euphonium
Quentell Gipson, tuba
Giocomo Puccini (arr. Biggs): Nessun Dorma
Nicolas Bulgarino, Nicolas Gonzalez, Jon Hutchings, and Bennett Monuki, trombone
Caleb Hudson: White Rose Elegy
Chase Domke and Samuel Stout, trumpet
Jaxon Padget, horn
Nicolas Gonzalez, trombone
Quentell Gipson, tuba
Who can attend?
General public
Faculty
Staff
Students
Contact