McPherson Book Talk: Human Rights and State Terror after Pinochet
Who can attend?
General public
Faculty
Staff
Students
Contact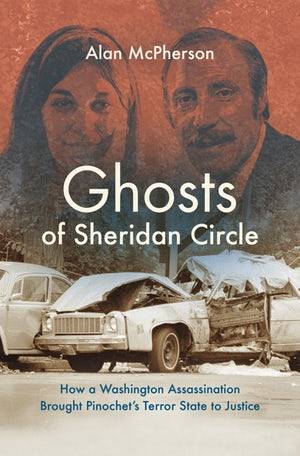 Description
Dr. Alan McPherson, professor of history at Temple University will host a talk about his new book, Ghosts of Sheridan Circle: How a Washington Assassination Brought Pinochet's Terror State to Justice (UNC Press, 2019).
On September 21, 1976, a car bomb killed Orlando Letelier, the former Chilean ambassador to the United States, along with his colleague Ronni Moffitt. The murder shocked the world, especially because of its setting—Sheridan Circle, in the heart of Washington, D.C. Letelier's widow and her allies immediately suspected the secret police of Chilean dictator Augusto Pinochet, who eliminated opponents around the world. Because U.S. political leaders saw the tyrant as a Cold War ally, they failed to warn him against assassinating Letelier and hesitated to blame him afterward. Government investigators and diplomats, however, pledged to find the killers, defying a monstrous, secretive regime. Was justice attainable? Finding out would take nearly two decades.
With interviews from three continents, never-before-used documents, and recently declassified sources that conclude that Pinochet himself ordered the hit and then covered it up, Alan McPherson has produced the definitive history of one of the Cold War's most consequential assassinations. The Letelier car bomb forever changed counterterrorism, human rights, and democracy. This page-turning real-life political thriller combines a police investigation, diplomatic intrigue, courtroom drama, and survivors' tales of sorrow and tenacity.
Sponsored by the Department of History and Latin America in a Globalizing World. Books will be available for purchase.
Who can attend?
General public
Faculty
Staff
Students
Contact