Who can attend?
General public
Faculty
Staff
Students
Contact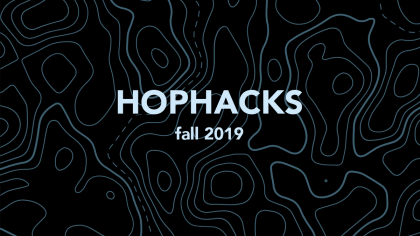 Description
Graduate and undergraduate students from around the country will gather at Johns Hopkins University for the latest HopHacks, a marathon session challenging students to realize their best software and hardware ideas and to compete for cash up to $1,024 and other sponsored prizes. The students will convene Friday evening, split into teams of up to four, and begin a 36-hour effort.
This semester, HopHacks is partnering with Microsoft Machine Reading Comprehension (MS MARCO) to present a new natural language processing track. Students will create the best deep-learning solutions using a large scale MARCO dataset. There is also a "MOSSTrack at HOPHACKS, A Civic Minded Open Source Hackathon For Students" sponsored track, in addition to the general track.
Teams will also have the opportunity to interact with recruiters from top technology companies such as Bloomberg, Google, Microsoft, Accenture, Johns Hopkins Information Technology, Johns Hopkins University Applied Physics Laboratory, Siemens, Northrup Grumman and more.
See the schedule and read FAQs online.
Who can attend?
General public
Faculty
Staff
Students
Contact