Evergreen Museum & Library's summer social
Who can attend?
General public
Faculty
Staff
Students
Contact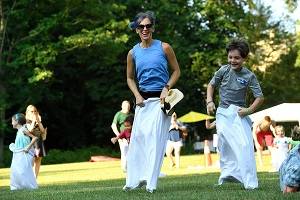 Description
Enjoy an evening of good, old-fashioned summer fun at Evergreen Museum & Library. Enjoy all-ages activities such as arts and crafts, potato-sack races, water-balloon toss, and cornhole. Children can enter the Scooter Derby and win prizes. Snack on free summery treats and/or bring your own picnic to enjoy on the front lawn. From 5-6 p.m., tour the museum's first floor, including its famous John Work Garrett Library, which contains thousands of rare books and manuscripts.
Participation in the Scooter Derby is at your own risk. Please bring your own scooter (no bicycles, skateboards, or motorized vehicles permitted) and helmet (required).
Alcohol is not permitted at this event, but please bring a blanket and/or lightweight, portable camping chairs.
Who can attend?
General public
Faculty
Staff
Students
Contact