"The Intimate Archive: Aerograms and Almirahs" with Rebecca Brown
Who can attend?
General public
Faculty
Staff
Students
Contact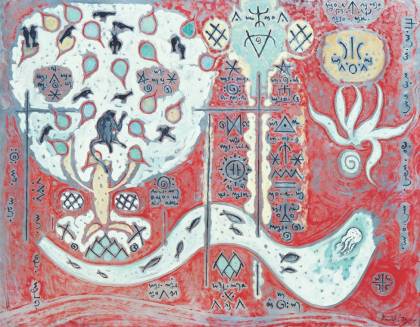 Description
In "The Intimate Archive: Aerograms and Almirahs," Dr. Rebecca Brown, a professor of History of Art at Johns Hopkins University, will address a crucial dilemma of research for those who study the recent past: its elusive archive.
Her research-in-progress on the Indian painter K. C. S. Paniker—who combined Western postwar artistic styles with a distinctively Indian sensibility—relies on analysis of his work, personal papers, photographs, and community projects. But these materials have been dispersed among family members, collectors, and other stakeholders who struggle to assemble and preserve them. Dr. Brown charts the intimacy and fragility of Paniker's estate and suggests what is at stake in modern and contemporary archives more generally.
Who can attend?
General public
Faculty
Staff
Students
Registration
Contact