Symposium: Addressing pediatric eye care needs: The role of school-based vision programs
Who can attend?
General public
Faculty
Staff
Students
Contact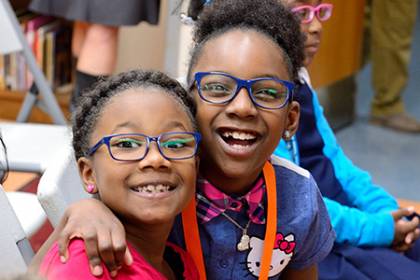 Description
This symposium, presented by the new Consortium for School-Based Health Solutions, is centered around research that has been conducted concerning school-based delivery of eye care, much of which has been conducted right here in Baltimore.
Learn about the Baltimore Reading and Eye Disease Study, also known as BREDS, and Vision for Baltimore, which recently gave out its 5,000th pair of glasses in Baltimore schools.
Coffee and snacks will be provided.
Who can attend?
General public
Faculty
Staff
Students
Contact