Artist Sandy Rodríguez presents the Codex Rodríguez-Mondragón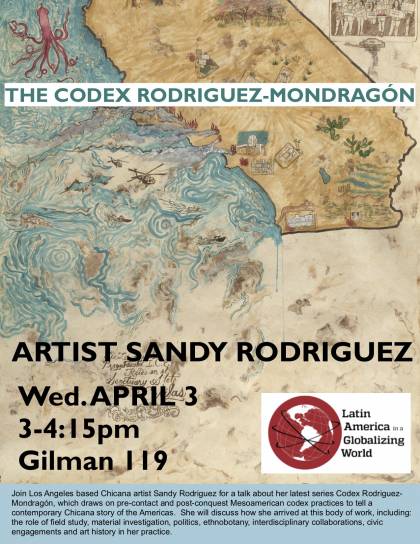 Description
Join Los Angeles-based Chicana artist Sandy Rodriguez for a talk about her latest series, Codez Rodriguez-Mondragón, which draws on pre-contact and post-conquest Mesoamerican codez practices to tell a contemporary Chicana story of the Americas.
She will discuss how she arrived at this body of work, including the role of field study, material investigation, politics, ethnobotany, interdisciplinary collaborations, civic engagements, and art history in her practice.
This event is sponsored by the Latin America in a Globalizing World Initiative.
Contact