Visiting Artist Talk: Chitra Ganesh
Who can attend?
General public
Faculty
Staff
Students
Contact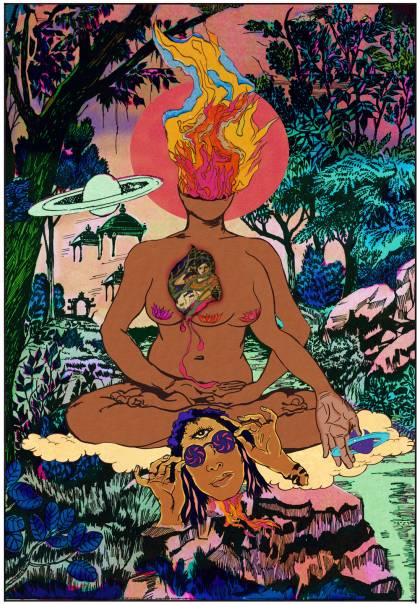 Description
The Spring 2019 Visiting Artist Talk by Chitra Ganesh is hosted by the Center for Visual Arts.
Chitra Ganesh's drawing based practice brings to light narrative representations of femininity, sexuality, and power typically absent from canons of literature and art. Her mixed-media work includes wall installations, comics, charcoal drawings, works on paper, and animation that often take historical and mythic texts as inspiration and points of departure to complicate received ideas of iconic female forms.
Who can attend?
General public
Faculty
Staff
Students
Contact