The Rosenburg—The Federal Ministry of Justice in the Shadow of the Nazi Past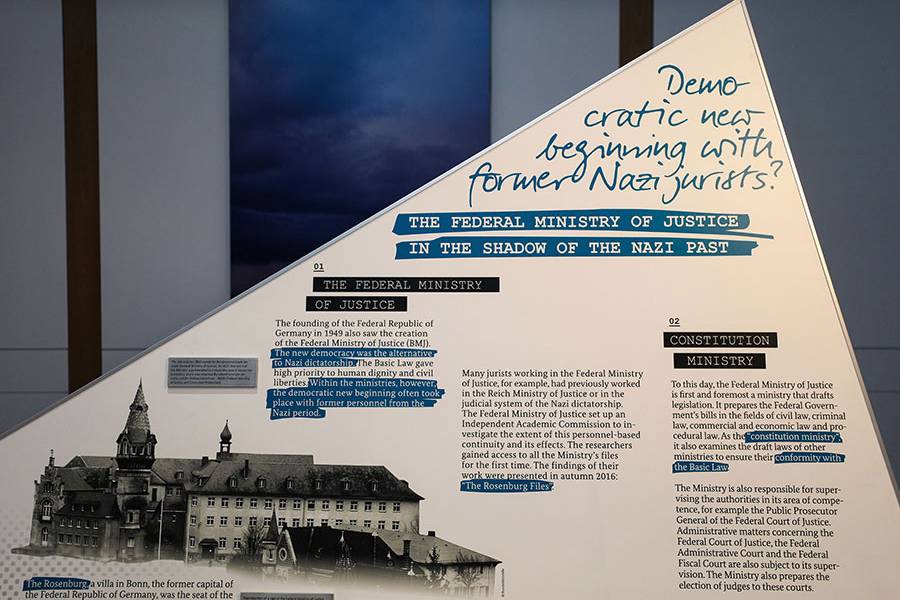 Who can attend?
General public
Faculty
Staff
Students
Contact
Description
This traveling multimedia exhibition by Germany's Federal Ministry of Justice and Consumer Protection makes the second stop on its U.S. tour at Johns Hopkins University's Milton S. Eisenhower Library.
In 2016, an independent commission of historians released their shocking findings on the post-1945 establishment of the West German justice ministry after extensive study of the ministry's archives. The "Rosenburg Files"—named after the ministry's first official residence—revealed that the judiciary was a stronghold of former Nazi Party members until the 1970s. Through visual and auditory interactive displays, this exhibition explores the Nazi infiltration of the justice ministry and the legal and political consequences for the young Federal Republic.
Exhibit hours may vary; please check the library's website.
Who can attend?
General public
Faculty
Staff
Students
Tickets
J-Card or photo ID required to enter M Level
Contact