Provost's Teaching with Technology DELTA Showcase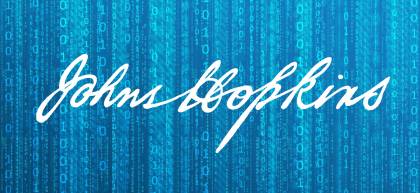 Description
The inaugural Provost's Teaching with Technology DELTA Showcase will highlight the projects funded by the DELTA grant initiative. Organized in collaboration with the Center for Educational Resources, the event will also feature presentations, discussions, and networking opportunities. Registration is now open.
George Siemens, pioneering digital education theorist and researcher, will deliver the keynote address. Siemens is the author of Knowing Knowledge, executive director of the Learning Innovation and Networked Knowledge Research Lab at the University of Texas at Arlington, and founding president of the Society for Learning Analytics.
The Provost's Digital Education and Learning Technology Acceleration (DELTA) initiative is intended to unleash the potential of digital technology and encourage the Johns Hopkins community to think creatively about how to enhance our shared teaching and learning enterprise.
Contact