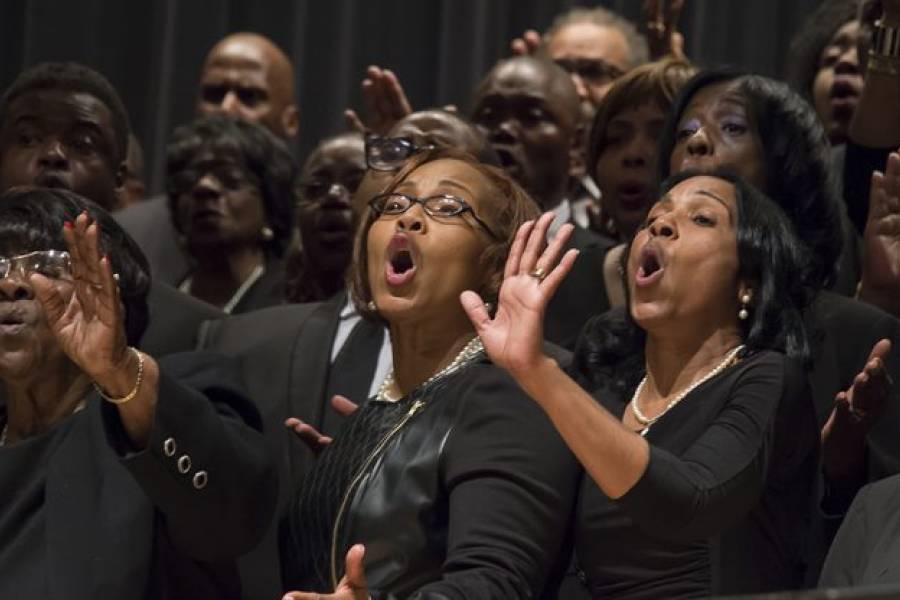 Who can attend?
General public
Faculty
Staff
Students
Contact
Description
Marcus D. Smith, minister of music, Ark Church
W. Patrick Alston, worship music consultant, New Shiloh Baptist Church

The Gospel Music Tradition in Baltimore

This concert combines the artistry of Peabody's instrumentalists and vocalists with local gospel music artists in a musical experience that has everyone moving to the music! The concert covers the full spectrum of the gospel music idiom with all of the enthusiasm and highly energetic exchange for which gospel music is renown.
Who can attend?
General public
Faculty
Staff
Students
Contact