Health Care Equity from a Social Justice Perspective
Who can attend?
General public
Faculty
Staff
Students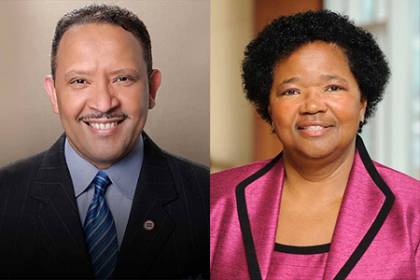 Description
Marc Morial, president and CEO of the National Urban League, speaks with Johns Hopkins School of Nursing Professor Phyllis Sharps about solutions that address health care disparities in American cities and the leadership role that medical institutions and universities should have in addressing these disparities. They will also discuss a recent ruling in Texas that deemed the Affordable Care Act unconstitutional and a section of the Urban League's State of Black America report that addresses health disparities.
The discussion will be followed by a Q&A session.
This event is part of the JHU Forums on Race in America series. It will be available via livestream broadcast on the Johns Hopkins Ustream channel.
Who can attend?
General public
Faculty
Staff
Students