Film screening: "Eating Animals"
Who can attend?
General public
Faculty
Staff
Students
Contact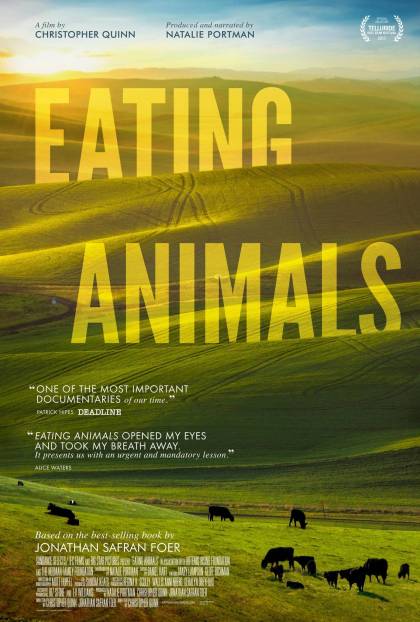 Description
Eating Animals examines the state of American food. As we've moved away from traditional farming communities, we've seen the rise of massive industrial complexes that produce a seemingly endless supply of "cheap" meats, eggs, and dairy -- but what's the true cost of such widespread change?
This screening is through the international nonprofit organization The Humane League. This documentary is adapted from Jonathan Safran Foer's critically acclaimed book and produced and narrated by Natalie Portman.
Join CARE for a free screening of the documentary along with free vegan food.
Who can attend?
General public
Faculty
Staff
Students
Contact