IP Primer: Learn the Basics of Intellectual Property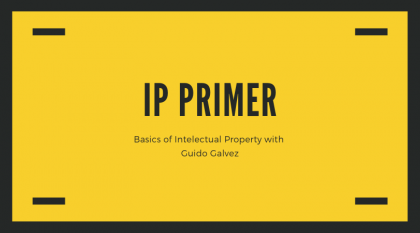 Description
What makes an idea patentable? How do you search existing patents? What terms should you use to talk about your patent process with a lawyer?
Get guidance on your most important intellectual property questions with Guido Galvez, patent counsel for Johns Hopkins Technology Ventures. During this session, Guido will walk you through the basics of intellectual property and how to proceed if you think your idea might merit a patent.
All advice given is not official legal guidance or advice and should be used only as information.
This session is open to all Johns Hopkins University students, staff, and faculty, but attendees must present their J card. Lunch will be served.
Contact