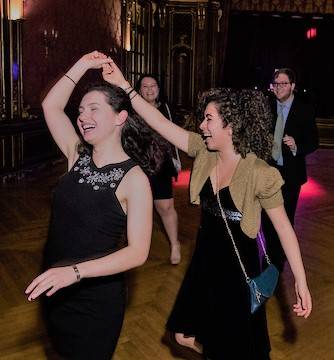 Description
Johns Hopkins is turning 143 years old! Celebrate the history and legacy of our institution, and dress to impress and dance the night away with your friends. Catering will be provided by R. House vendors such as BRD, Arba, Stall 11, and more. Guests over the age of 21 can purchase beer or wine.
Transportation details to be announced.
Commemoration Ball is supported by the Hopkins Parents Fund.
Tickets
Purchase tickets in advance online or at the door (credit card only).
Single ticket: $10.00
Double ticket: $16.00
Contact