FastForward U faculty open house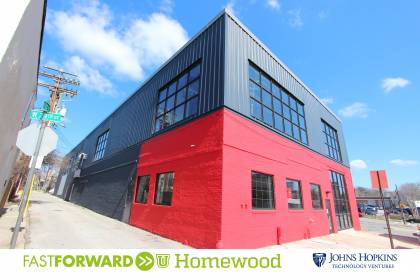 Description
Join FastForward U to learn about student innovation and entrepreneurship resources for Johns Hopkins students. Meet the team and share your thoughts on how FastForward U can support entrepreneurship among students, whether they be curious about or committed to building a venture.
The FastForward U team is passionate about the growth of the entrepreneurial ecosystem at Johns Hopkins, and faculty partnership in building the best offering for students is critical. The facility has 10,000 square feet of drop-in co-working space, meeting rooms, and maker space. The space is designed to be flexible to accommodate the variety of ideas, teams, and needs that exist across our community.
There will be light refreshments and tours available throughout the open house.
Contact