MyPaTH Storybooth lunch and learn
Who can attend?
General public
Faculty
Staff
Students
Contact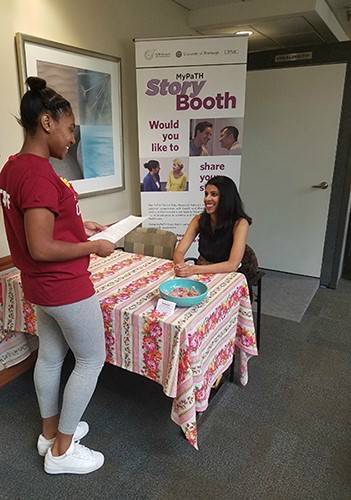 Description
Ever wondered what the big vocal booth was doing in the middle of the Outpatient Center? Come find out at the MyPaTH Storybooth Lunch and Learn.
MyPaTH Storybooth Project is an opportunity for patients and caregivers to share their health care experiences with researchers to better identify problems in the health care system. Attendees will learn about the MyPaTH Storybooth and how they can get involved by informing their patients or research participants about this project or even sharing their own story.
Lunch will be provided.
Who can attend?
General public
Faculty
Staff
Students
Contact