Mozart Requiem with Hopkins Symphony Orchestra, Matinee Performance
Who can attend?
General public
Faculty
Staff
Students
Contact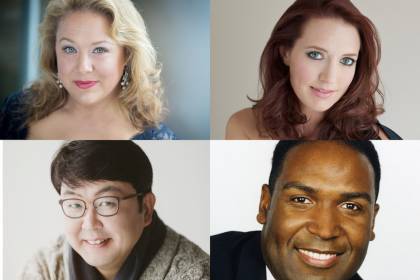 Description
Hopkins Symphony Orchestra once again joins forces with the JHU Choral Society and BSA Chorus for Mozart's powerful Requiem, alongside another "unfinished" work, Berio's Rendering.
Pre-concert talk at 7pm with Music Director Jed Gaylin and Harry Cooper, Curator and Head of Modern Art at the National Gallery of Art in Washington.
Saturday, December 1, 2018, 8pm & Sunday, December 2, 2018, 3pm Bunting-Meyerhoff Interfaith Center, Jed Gaylin, Conductor
Luciano Berio: Rendering W.A. Mozart: Requiem, K. 626 Lori Hultgren, Soprano Jessica Renfro, Mezzo-soprano Min Jin, Tenor Robert Cantrell, Bass-baritone JHU Choral Society and Baltimore School for the Arts Chorus, Mark Hardy, director
Who can attend?
General public
Faculty
Staff
Students
Tickets
Tickets are free for JHU students. Tickets for all others may be purchased online, through the HSO office, or at the door: https://studentaffairs.jhu.edu/hso/ticketing/purchasing-tickets/. Contact hso@jhu.edu with any questions.
Contact