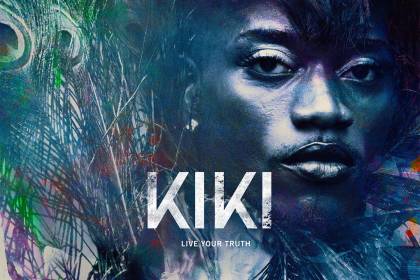 Description
Join the George Peabody Library for a screening of the 2017 documentary Kiki followed by a panel discussion with members of Baltimore's ballroom community.
Kiki documents a performance-based art form, ballroom, which was made famous in the early 1990s by Madonna's music video "Vogue" and the documentary Paris Is Burning. Twenty-five years later, a new generation of LGBTQ youth of color have formed an activist performance subculture called the Kiki Scene. Kiki follows seven participants in New York City's Kiki community over the course of four years, documenting their spectacular performances at events known as Kiki balls and their political organizing around homelessness and HIV prevention.
A panel discussion will delve into the history of Baltimore's ballroom community, moderated by Keith "Ebony" Holt, youth outreach coordinator for Baltimore's Health Department and representative for the Baltimore chapter of the House of Ebony, and Joseph Plaster, curator in public humanities for the Sheridan Libraries. Panelists include:
Lloyd Jones
Deandre Jones
James Conley
Micheal Hayes
The film screening and discussion is one component of the "Peabody Ballroom Experience," a public humanities collaboration between the George Peabody Library and Baltimore's ballroom community. A series of public events -- film screenings, workshops, and oral history listening parties -- will culminate in an epic ball competition at the Peabody Library in April 2019.
Contact