Poetry & World War I exhibit closing reception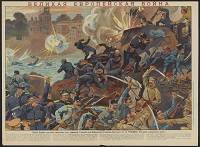 Description
Take a Veterans Day study break and mark the 100th anniversary of World War I's concluding armistice. Lucy Eills, Class of 2018, will lead a tour of the "This book is not about heroes": Poetry and World War I exhibition, which she curated.
Refreshments will be served, and attendees will craft paper poppies, a traditional symbol of veteran service. (Come find out why.)
This event is sponsored by the Milton S. Eisenhower Library.
Contact