Maryland maps exhibition reception and talk with David Rumsey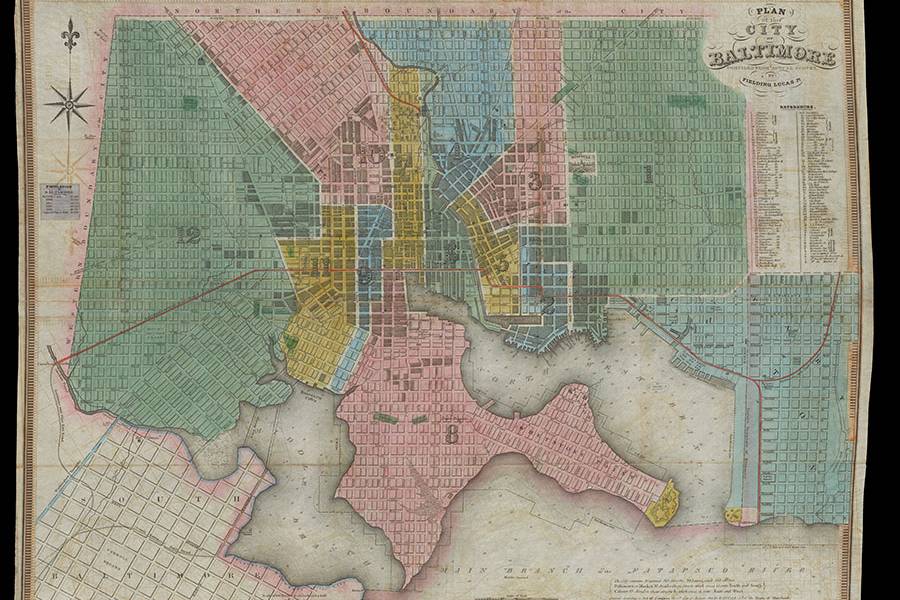 Who can attend?
General public
Faculty
Staff
Students
Contact
Description
The Sheridan Libraries invite you to celebrate its newest major exhibition, Maryland, from the Willard Hackerman Map Collection, featuring exquisitely drawn maps and prints of the Chesapeake Bay and Baltimore from the 17th to the 19th centuries, and related rare books and ephemera from the John Work Garrett and George Peabody Libraries. The map collection was a gift to the libraries by the late Baltimore developer, philanthropist, and Hopkins alumnus Willard Hackerman (Engr '38) and his wife, Lillian, in 2016.
Experience the exhibition with its curators, Jim Gillispie and Paul Espinosa, at a catered reception, followed at 5 p.m. with a talk by the renowned map collector, philanthropist, and tech guru David Rumsey. One of the most important figures in cartography today, Rumsey is known for amassing "the dopest map collection on Earth" and making it publicly available online.
This event is made possible by the Friends of the Johns Hopkins University Libraries.
4 p.m. reception 5 p.m. talk
Who can attend?
General public
Faculty
Staff
Students
Contact