Open science framework: A platform for collaborative and reproducible research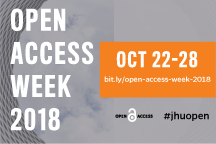 Description
Participants at this hands-on workshop will learn easy, practical steps that researchers can take to increase the reproducibility of their work. Using an example study, attendees will actively participate in creating a reproducible project from start to finish. Please bring your laptop.
Topics covered include:
project documentation
version control
pre-analysis plans
open source tools like the Open Science Framework
Events are planned on the Homewood and East Baltimore campuses throughout Open Access Week to highlight the benefits of placing research in open access repositories and the resources available to Johns Hopkins faculty.
Contact