Author reading: Sue Chappelle and Jean B. Russo
Who can attend?
General public
Faculty
Staff
Students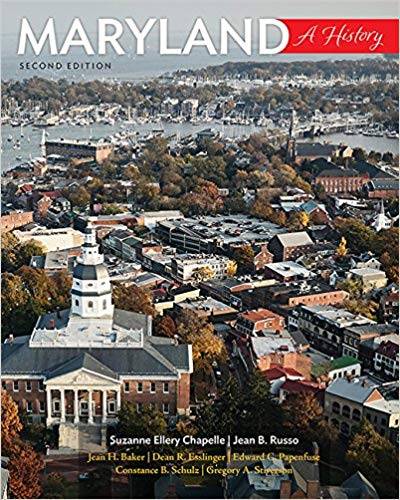 Description
Authors Sue Chappelle and Jean B. Russo read from their book Maryland: A History.
In 1634, two ships carrying a small group of settlers sailed into the Chesapeake Bay looking for a suitable place to dwell in the new colony of Maryland. The landscape confronting the pioneers bore no resemblance to their native country. They found no houses, no stores or markets, churches, schools, or courts, only the challenge of providing food and shelter. As the population increased, colonists in search of greater opportunity moved on, slowly spreading and expanding the settlement across what is now the great state of Maryland.
In Maryland, historians recount the stories of struggle and success of these early Marylanders and those who followed to reveal how people built modern Maryland. Originally published in 1986, this new edition has been thoroughly revised and updated. Spanning the years from the 1600s to the beginning of Governor Larry Hogan's term of office in January 2015, the book more fully fleshes out Native American, African American, and immigrant history. It also includes completely new content on politics, arts and culture, business and industry, education, the natural environment, and the role of women as well as notable leaders in all these fields.
Who can attend?
General public
Faculty
Staff
Students