President's Reading Series: Paul Beatty
Who can attend?
General public
Faculty
Staff
Students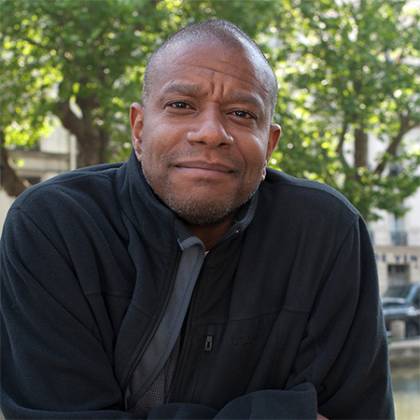 Description
Paul Beatty is the author of four novels, including the acclaimed The Sellout (2015), for which Beatty became the first American to win the Man Booker Prize. The book also received the 2015 National Book Critics Circle Award for Fiction.
Beatty has also authored The White Boy Shuffle (1996), Tuff (2000), and Slumberland (2008), as well as the poetry collections Big Bank Take Little Bank (1991) and Joker, Joker, Deuce (1994). He is also the editor of Hokum: An Anthology of African-American Humor.
Beatty lives in New York City and is an associate professor of writing at Columbia University.
This event is part of the President's Reading Series, which since 2013 has brought distinguished writers from a variety of genres to Johns Hopkins to read their work. The series is funded by university President Ronald J. Daniels.
Who can attend?
General public
Faculty
Staff
Students