2018 Henrietta Lacks Memorial Lecture
Who can attend?
General public
Faculty
Staff
Students
Contact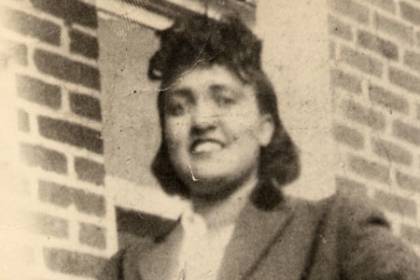 Description
Celebrate the legacy of Henrietta Lacks. Francis S. Collins, the current director of the National Institutes of Health, will deliver the keynote address. Special guests include members of the Lacks family and Dr. and Mrs. Pattillo of Morehouse College.
In 1951, Henrietta Lacks sought treatment at The Johns Hopkins Hospital for cervical cancer. Extra samples of her cells were collected during a biopsy. Her cells were used to begin the first human cell line able to reproduce indefinitely. The cells—which get their name, HeLa, from the first two letters of her first and last name—have been used to support advances in many fields of medical research, including development of the polio vaccine.
Her legacy includes conversations of medical ethics, patient consent, research practices, and Hopkins' relationship with the Baltimore community.
The 2018 winners of both the Urban Health Institute's Henrietta Lacks Memorial Community Award and the Henrietta Lacks Dunbar Health Sciences Scholarship will be announced.
Who can attend?
General public
Faculty
Staff
Students
Contact